Midland: The Heart of West Texas
In 1881, the Texas Pacific Railroad started laying railroad tracks between Dallas and El Paso. Halfway between the two cities, the railroad established what was first called "Midway Station." Since there were already towns in Texas known as Midway, the name was changed to Midland in 1884 to accommodate the procurement of a post office.

Midland County was organized in March 1885, and Midland was made the county seat. The city began to serve as a regional financial center. By 1890 Midland was one of Texas' vital cattle shipping centers. The population rose to 1,000 by 1900, and Midland was incorporated in 1906.

Prior to World War I, Midland was a prosperous railroad town serving the surrounding ranching community, with a population that reached 2,500 in 1914. An extended drought and subsequent agricultural depression caused a temporary population decrease; however, the city's fortunes were forever changed at 6 a.m. on May 27, 1923, when the Santa Rita No. 1 oil well blew.

Today, Midland is a community of more than 100,000. Although petroleum products are still the economic mainstays, the community has a stable, multi-faceted economy.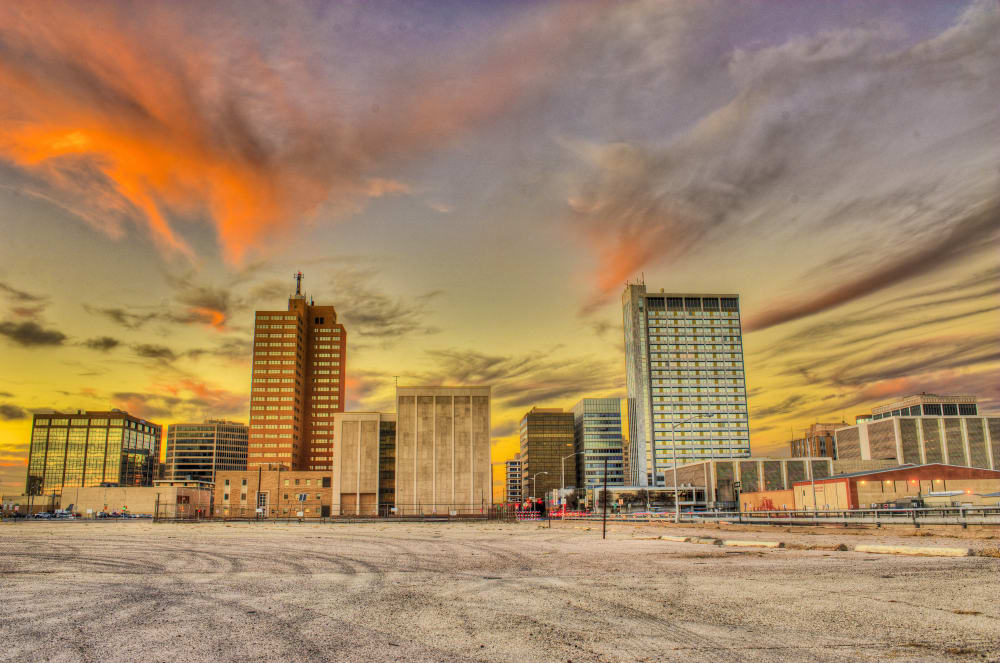 Whether you're touring Texas' bright lights and big cities or are seeking the sights of the scenic Southwest, Midland is the best place to begin. Conveniently located on Interstate 20 halfway between Dallas and El Paso, Midland is a perfect base for exploring the best of Texas. It's also home to Midland International Airport, the closest airport to Big Bend National Park.
Source: U.S. Census Bureau
1990 - 89,443
2000 - 94,996 (+6.2%)
2010 - 111,190 (+17.0%)
2017 - 136,089 (+22.4%)
For local governmental information, connect with our local authorities: the City of Midland and Midland County.

While the Midland Chamber maintains close working relationships with local authorities, it is not a governmental body. The Chamber is a membership-based non-profit organization.