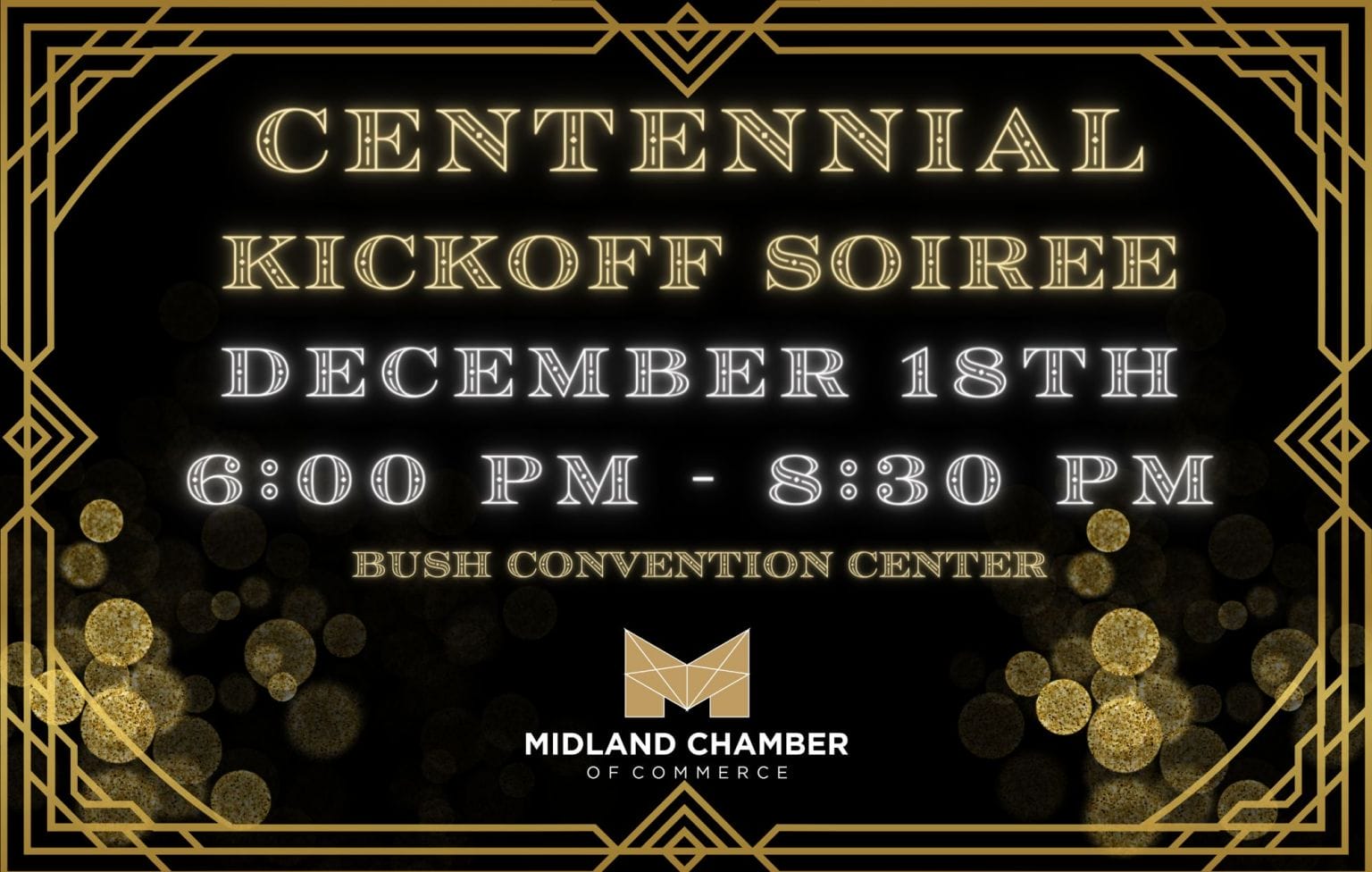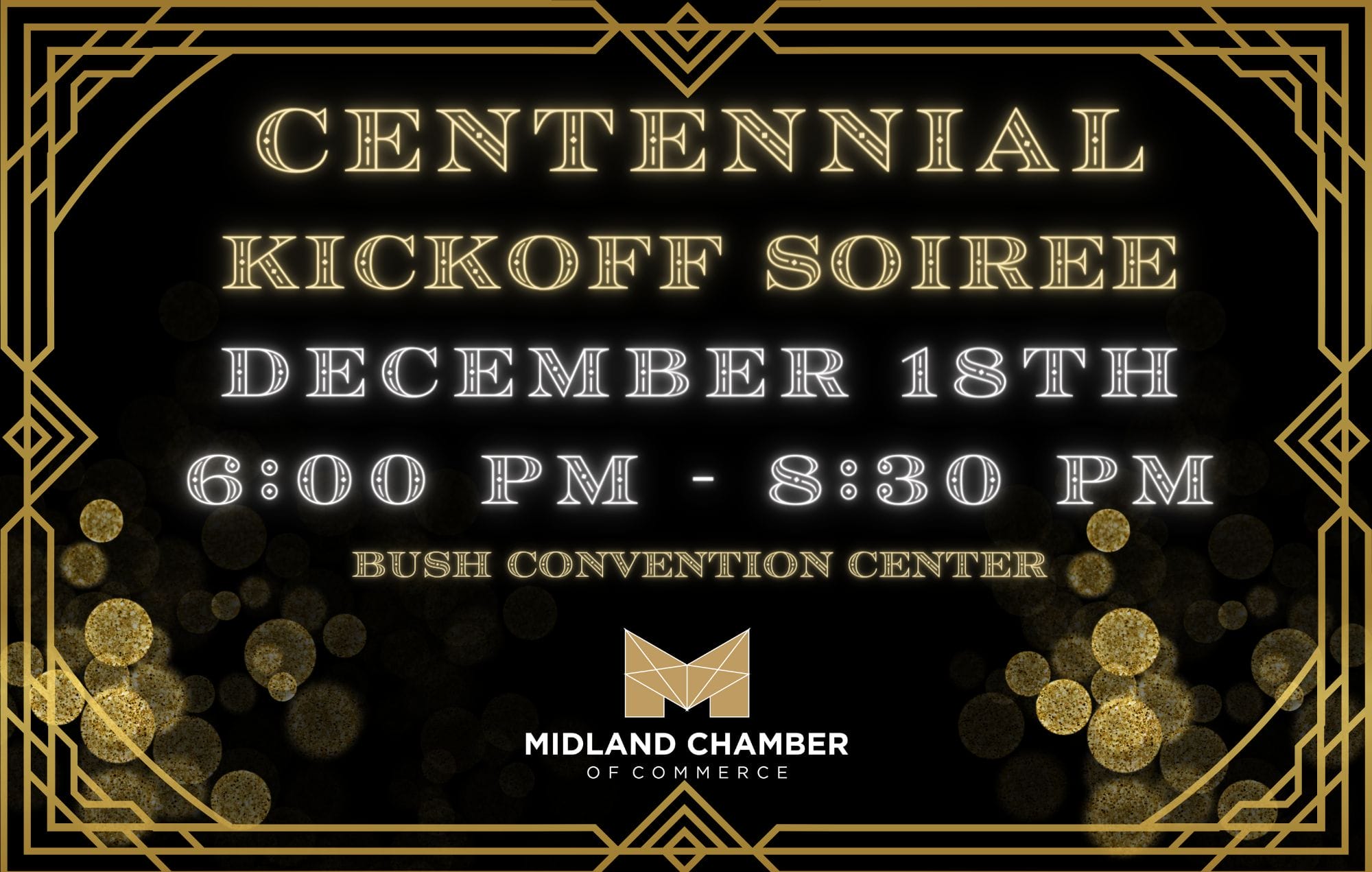 Centennial Kickoff Soiree
Monday, December 18th
6:00 PM - 8:30 PM
Bush Convention Center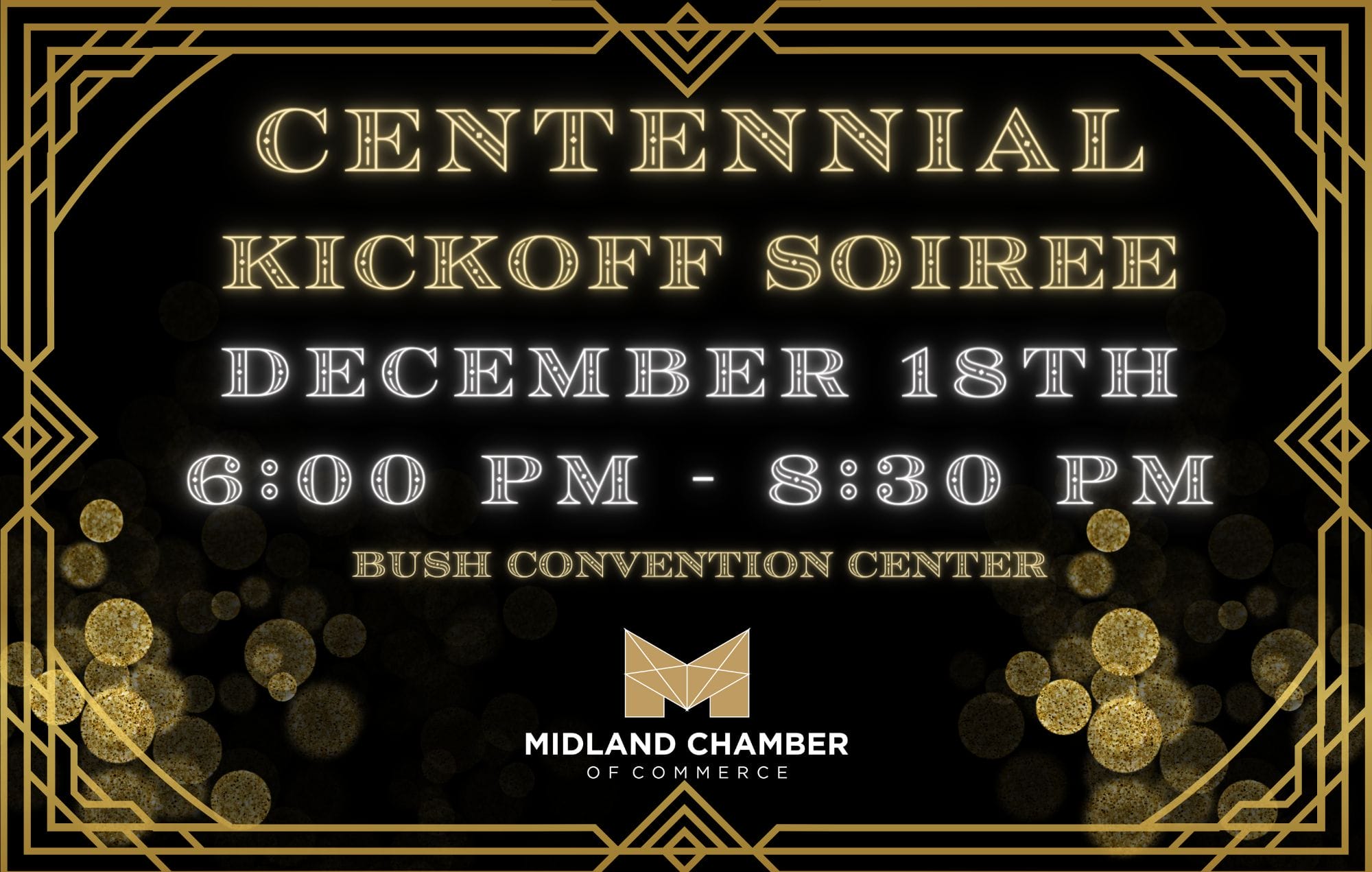 Centennial Kickoff Soiree
Monday, December 18th
6:00 PM - 8:30 PM
Bush Convention Center
Join the Midland Chamber of Commerce as we kick off our 100th Anniversary promoting business in Midland!  We will spend the evening celebrating our history and looking to the future of the next 100 years.
The Midland Chamber began in 1924, so in valid 1920s fashion, join us at the Bush Convention Center for a historic party beginning with cocktails and live music, moving into dinner and a keynote from our very own Bobby Burns.
Period or cocktail attire is highly encouraged.  You might have to have a password for entry....so get your tickets quickly!
6:00 PM
Doors open/Cocktail hour
6:30 PM
Dinner Begins
KEYNOTE SPEAKER
Bobby Burns
Midland Chamber of Commerce
President & CEO
THANK YOU to
Our Sponsors
More Info
Have questions about the event?