To promote and foster business growth and success for our members and the community
To create the best business climate in the world
Learn more about the history behind the Midland Chamber of Commerce
Founded in 1924, the Midland Chamber of Commerce is a membership-based organization that exists to enhance the robust business climate of Midland, Texas, and surrounding areas.

Strengthen and grow your business through our resources, initiatives, programs, and events.

Through your entire membership experience, our team is here to equip you with member-only resources, which include:
Networking to connect with other local businesses and professionals
Marketing to showcase your business
Training to develop your business knowledge and skills
Opportunities to create income and/or savings
Our events, programs, and initiatives offer exclusive learning, promotional, and networking opportunities for our members.
---
Chamber signature events include:
---
Our programs and initiatives are comprised of:
In addition to serving the business needs of our members, the Chamber also manages the Barbara and George H.W. Bush Convention Center, VisitMidland, and the VisitMidland Info & Travel Center.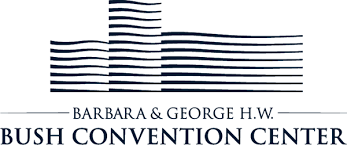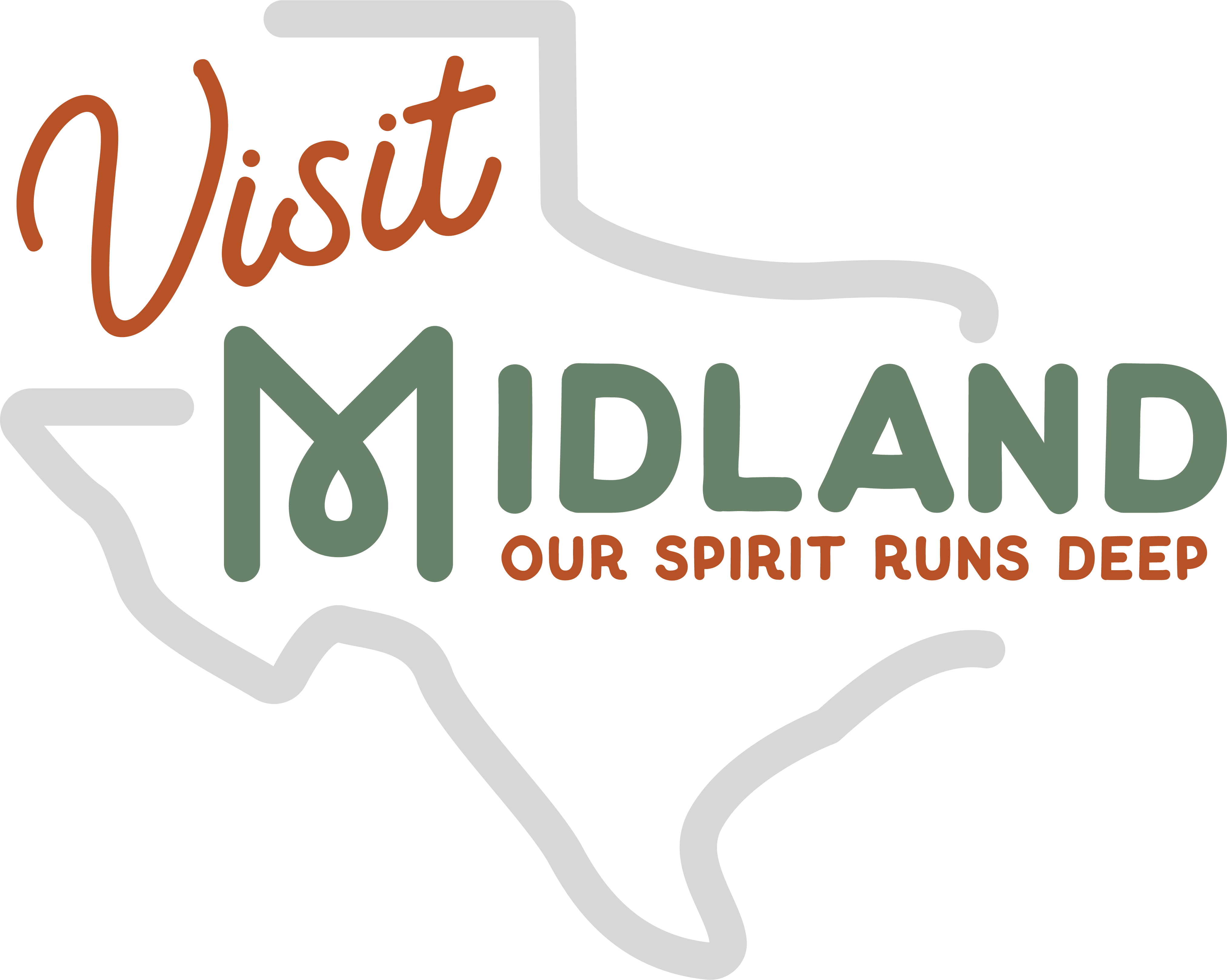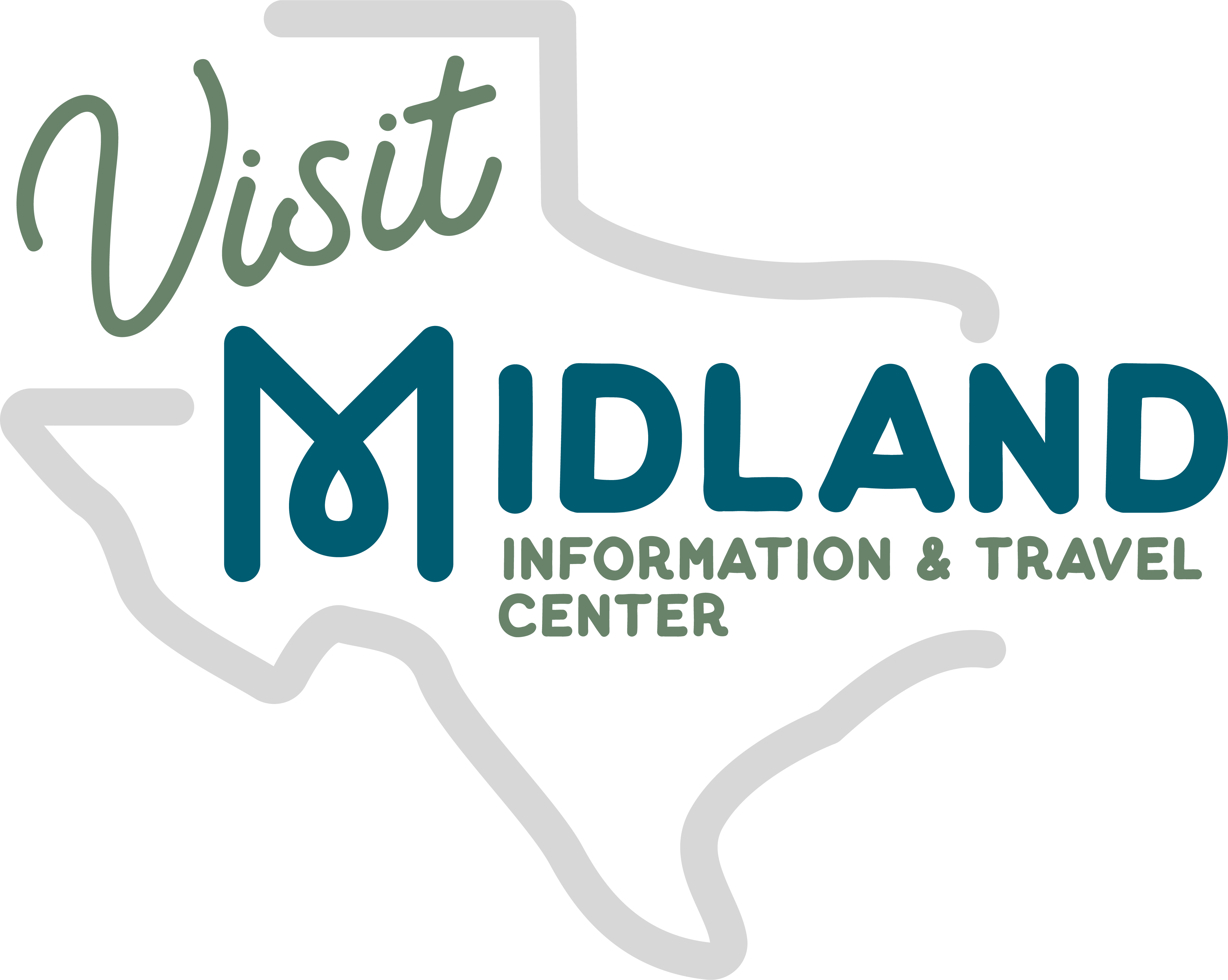 Our Chamber's mission is to promote and foster business growth and success for our members and the Midland community. We work to achieve this mission through:
1) Being an Influential Chamber (four-star accredited by the US Chamber of Commerce), cultivating diversity within our membership base and leadership, and maintaining a professional staff
2) Providing Strategic Business Support to our Chamber members through an array of cash flow, networking, and promotional benefits
3) Advocating for a business-friendly climate at all levels of government
4) Promoting Midland as the place for work, tourism, and conventions
5) Encouraging Quality Growth and Development of our community in order to attract and retain the best workforce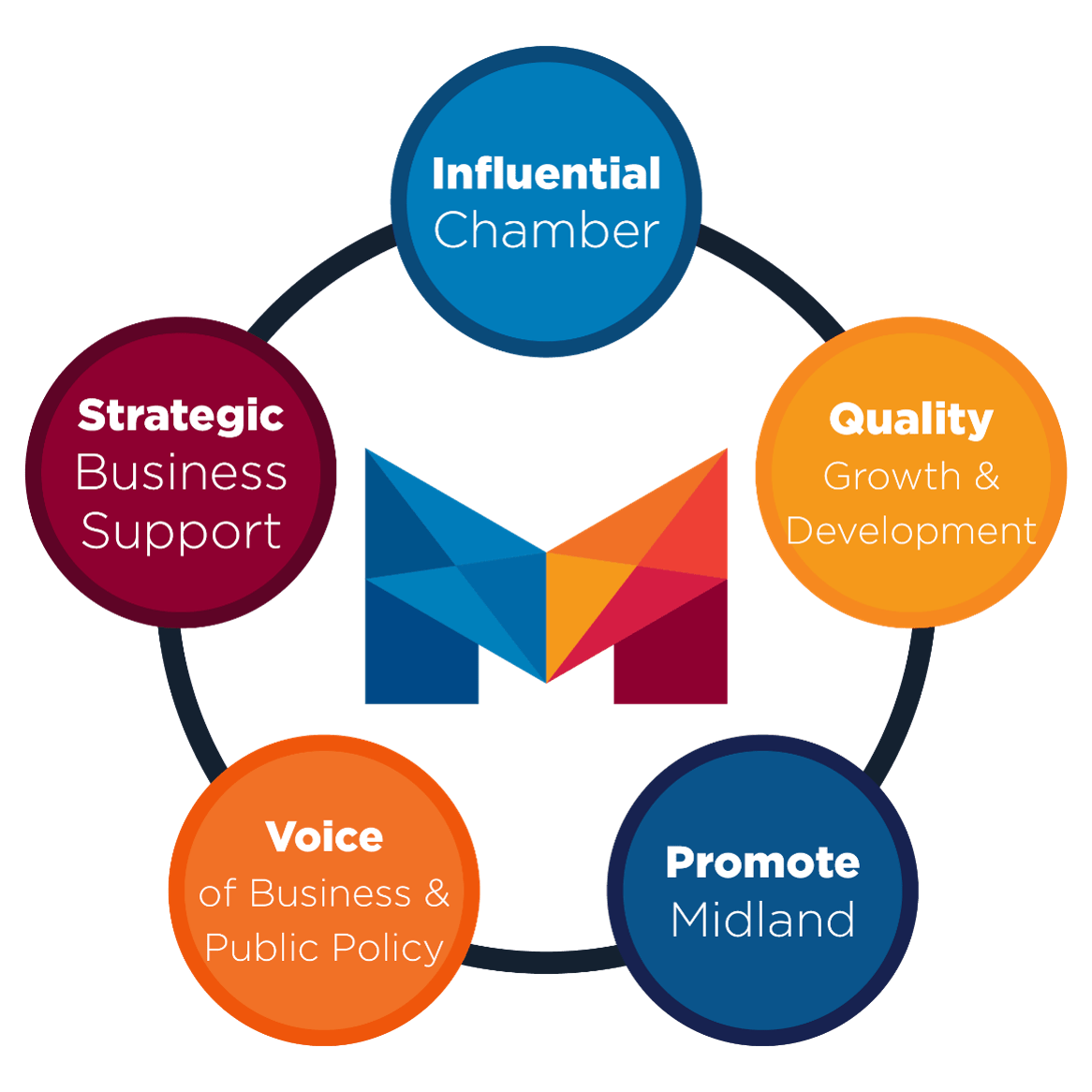 In the spring of 2020, our Board approved an updated strategic plan to guide the organization until 2023.
The five components of this plan work in concert toward our mission to promote and foster business growth and success for Chamber members and the community.
We seek to align with groups, agencies, and initiatives that share our goal of creating a healthy, productive business community. Below are the organizations with which we are affiliated.
While our Chamber maintains close working relationships with local authorities, we are not a governmental body. We are a membership-based, non-profit organization.

For local governmental information, connect with our local authorities: the City of Midland and Midland County.