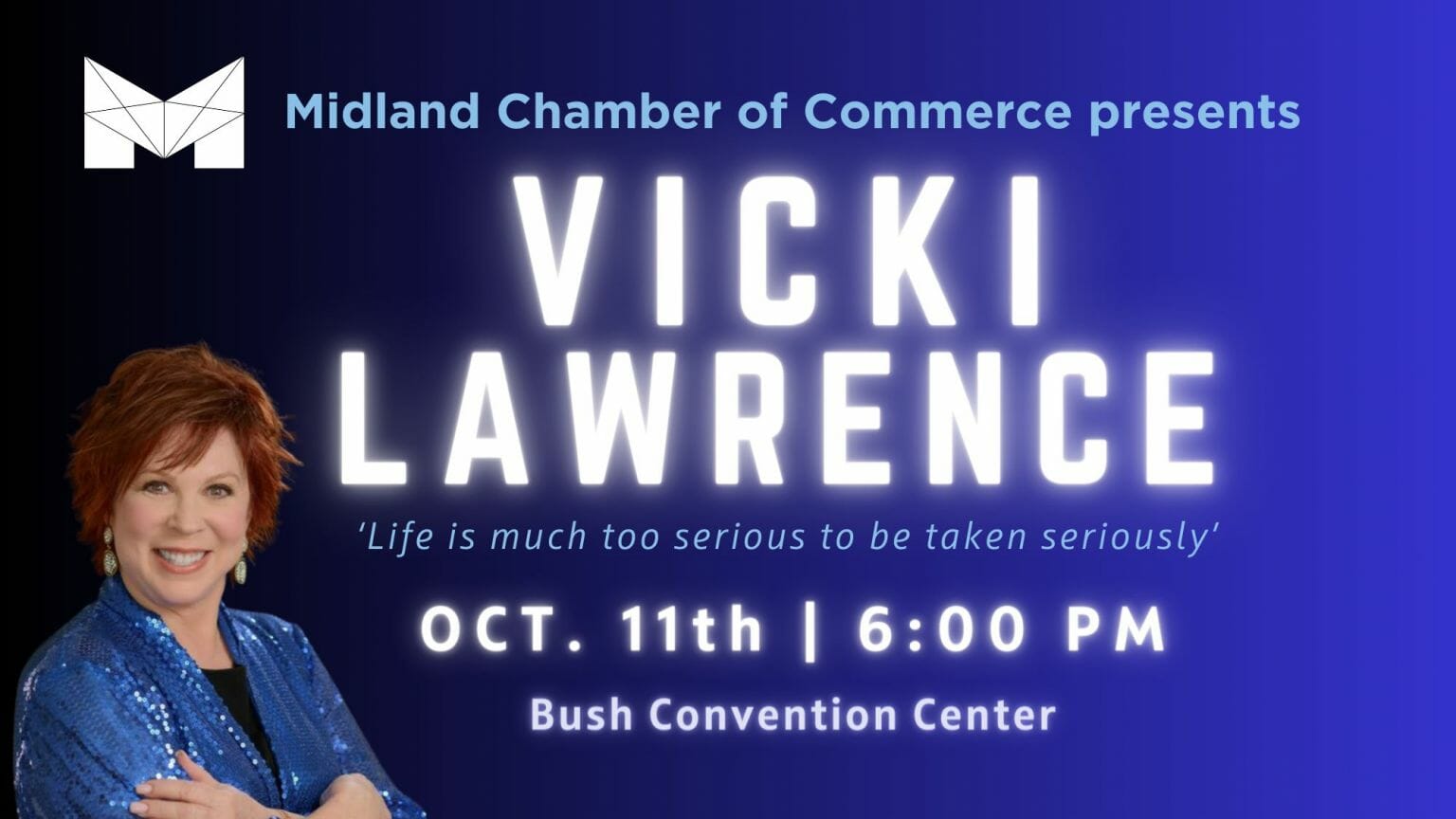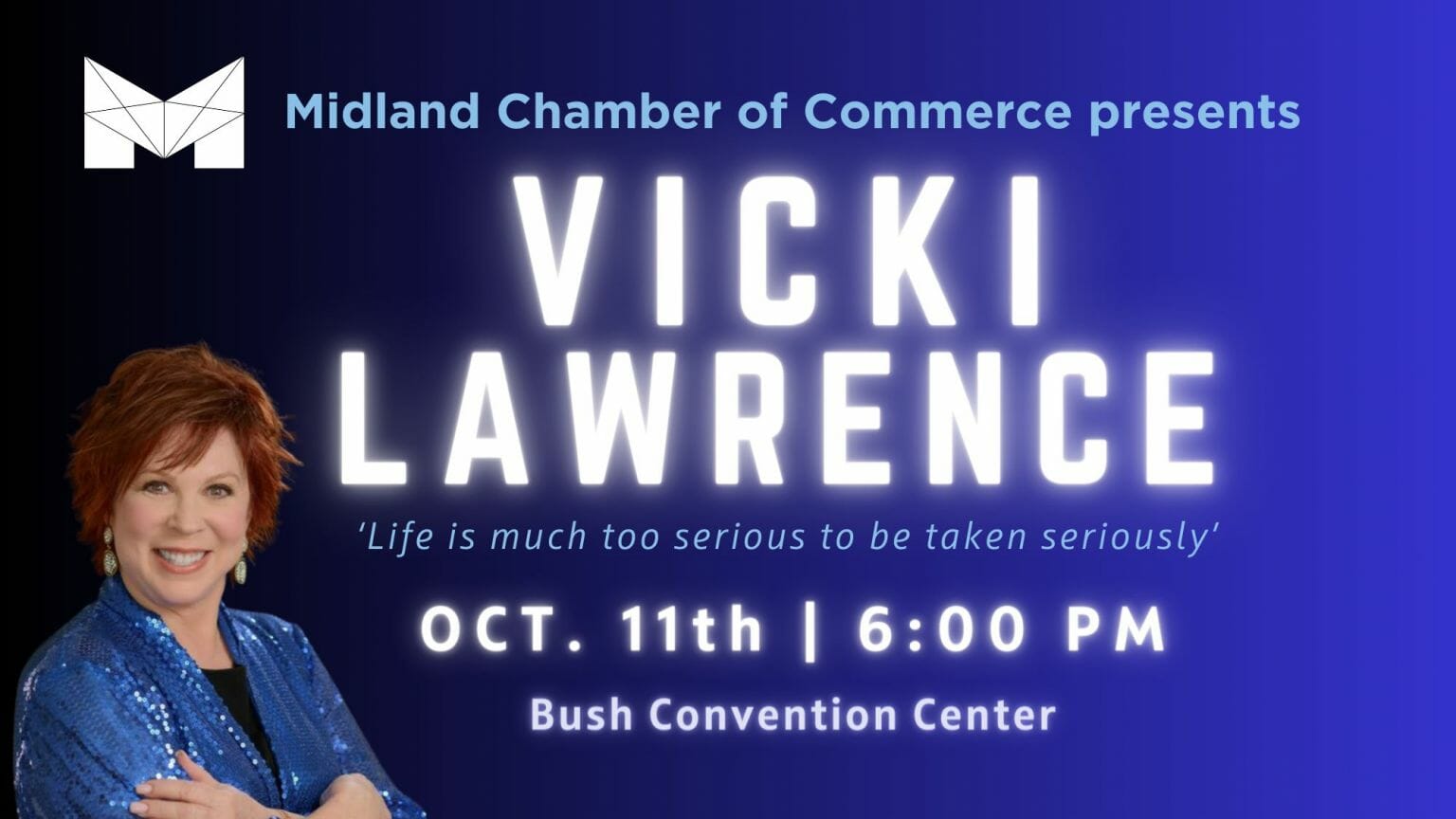 Vicki Lawrence - 'Life is much too serious to be taken seriously'
Wednesday, October 11th | 6:00 PM
Bush Convention Center
105 N. Main Street
Midland, TX 79701
Life is Much Too Serious to be Taken Seriously - Dinner with Vicki Lawrence
Join us for an unforgettable evening of laughter and good food at the Bush Convention Center in Midland, TX, USA. Get ready to have your funny bone tickled by the legendary comedian and actress, Vicki Lawrence. This in-person event promises to be a riot as Vicki shares hilarious stories, memorable moments, and maybe even a few surprises. So, grab your friends and prepare for a night of non-stop laughter. Don't miss out on this chance to unwind and enjoy the lighter side of life. Book your tickets now!
Ticket includes dinner and two drink tickets (for individuals over 21). IDs will be checked.
More Info
Have questions about the event?