The Wynn Award annually recognizes an individual or organization that has done extraordinary work to address Midland's most pressing challenges.
The award was created in honor of Marvin L. Wynn, former CEO of the Midland Chamber of Commerce who was a passionate supporter of Midland and provided leadership, especially in the area of business and economic development.
Nominations for the award are accepted from currently serving members of the Midland Chamber's Board of Directors. They are then vetted and reviewed by the Past Presidents/Chairs of the Chamber who decide the winner.
Each year, the Wynn Award is presented at the Chamber's annual State of Midland luncheon.
For 83 years, family and friends enjoyed the quick wit and good humor, genuine spirit, and energetic camaraderie that Marvin Wynn embodied and shared with all. Marvin was a brilliant mind and quiet leader who was respected and admired for his talents and economic development expertise.
Born on October 11, 1933, in Lexington, Mississippi, Marvin had an infectious and powerfully positive attitude combined with an incredible work ethic that helped him excel in his academic pursuits despite financial challenges. After his graduation from Brandon High School in Brandon, Mississippi, Marvin attended Mississippi Southern College (now University of Southern Mississippi) before graduating with his Bachelor's Degree from Mississippi College in 1963. Marvin would be the first to tell you about the value of an education and a college degree because it helped him overcome the challenges of his impoverished upbringing and provided numerous opportunities.
Marvin's celebrated a 42-year career in economic development, that spanned four communities and three states, started by chance with an economic development position at the Mid-Mississippi Development District in Newton, Mississippi. This led to his qualification for the coveted designation of Certified Economic Developer after being in the first class of the Economic Development Institute at his beloved University of Oklahoma. After serving over 13 years as the Vice President of Economic Development for the Tulsa Chamber of Commerce and leading Tulsa's efforts to transition from an oil-dependent economy to a more diversified base, Marvin joined a private real estate firm and was soon appointed as a Trustee of Tulsa Industrial Authority.
Marvin went on to be recruited and selected to become the Chief Operating Officer of the Wichita/Sedgwick County Partnership in Wichita, Kansas where it was recognized with the prestigious Excellence in Economic Development Award by the Arthur D. Little Company. Marvin strived to improve the quality of life for the citizens of the communities where he worked in economic development and chamber of commerce management. This passion was recognized by the Midland Chamber of Commerce which brought Marvin on as the President and Chief Executive Officer where he was a behind-the-scenes force in developing the Midland International Airport Terminal, the visitors' center, the Scharbauer Sports Complex, the enactment of the economic development sales tax and the recruitment of major employers to the Tall City.
Marvin maintained state, regional, and national professional economic development association memberships throughout his career. He was elected President of the Southern Economic Development Council and President of the Kansas Industrial Development Association, along with a Board of Directors position, recognition with the Marvin Hurley Award, and ultimately an Honorary Life Membership by the Texas Chamber of Commerce Executives. Locally, Marvin was an honorary life member of the Midland Chamber of Commerce, on the Board of Directors of the Senior Link Midland, a member of the Midland Downtown Rotary Club, and a member of the First United Methodist Church of Midland.It can be debated if Marvin's career as one of the country's leading economic developers took him places or if Marvin took his career places.
Whichever is the case, over the years Marvin encountered three United States presidents, two Russian presidents, an editorial board meeting with the London Times, and a memorable recruitment experience with Hilti Corporation from Liechtenstein. Along the way, Marvin also turned down an appointment as Secretary of Commerce in the State of Delaware. Diagnosed with Parkinson's disease in 2000, Marvin retired in 2004 to face the challenges of dealing with this debilitating disease. Marvin attributes his accomplished career and his great life to his education and to his wife of 40 years, Susan Gish Wynn, whom he married on September 17, 1976, and was quickly nicknamed "Mister Amazing" by his bride.
While Susan failed to ever teach Marvin to dance, she did teach him to dress, how to relax and have fun, how to shower his grandchildren with affection, and what it means to truly love another. In return, Marvin taught Susan how to properly cheer for his Oklahoma Sooners. Without Susan's devotion, love and caretaking, Marvin would not have been able to deal with the effects of his Parkinson's disease as easily.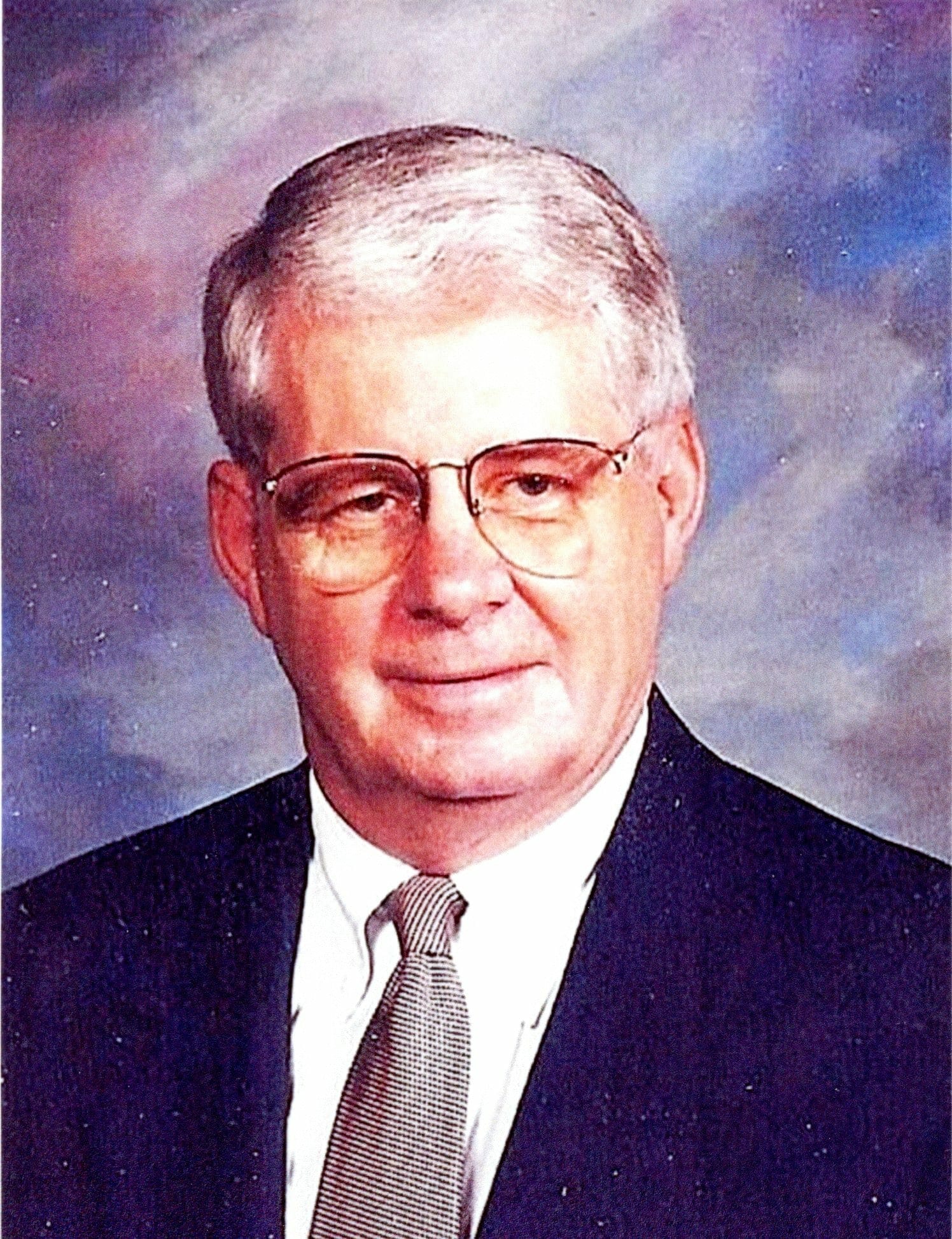 2018 Wynn Award Winner, James Morris "Jim" Alsup was born in Patton, Texas in 1937. Jim grew up in Valley Mills, Texas where he developed an affinity for hard work and a love for the outdoors. Jim served in the United States Army and thereafter attended the University of Texas. While working his way through law school in Austin, Jim met the love of his life, Sandra. Jim and Sandy were soon married and, upon Jim's graduation in 1964, moved to Midland where Jim took a position as an Assistant City Attorney.
Jim soon involved himself in service to others through community groups and church. Jim joined Lynch, Chappell & Alsup in 1967. Jim grew in influence professionally and in service to others, becoming a leader in the legal community, in the community at large, and in his church.
Jim served the profession tirelessly in multiple capacities. Jim's leadership in community service is unparalleled in Midland - a city known for its volunteer spirit. Jim has served on boards of service organizations too many to name; however, a few include Schreiner University Midland Memorial Hospital and Medical Center, Sibley Nature Center, the Scharbauer Foundation and as President of the Midland Petroleum Club.
Sandy passed away in February 2018 after a brief but courageous battle with cancer. Jim's sons, Devin and Jeff along with his wife, Lynn, have blessed Jim with 5 grandchildren. Devin practices law in Midland and Jeff is the Executive Director of the Fasken Foundation, also located in Midland.
Jim is now of counsel to the firm that bears his name and continues a life of service in the community and through his church.
2019 Wynn Award Winner, Grant Billingsley is Executive Director of Scharbauer Foundation, Inc., a private charitable foundation in Midland, TX. Prior to joining the Foundation, he served as Manager of Public Affairs for Wagner & Brown, Ltd., an independent oil and gas exploration and production company also in Midland, TX.
At Wagner & Brown, he was responsible for communications, community affairs and government relations issues. Grant was executive director of the Midland Chamber of Commerce for three years before joining Wagner & Brown.
Grant served as Chairman of the Special Community Advisory Committee which guided program development and the design of the Wagner Noël Performing Arts Center between Midland and Odessa as part of the University of Texas of the Permian Basin. The committee was also instrumental in securing pledges for more than $24 million in local support for the center.
In 2005, Grant chaired the statewide Texas Energy Cluster Team, one of six economic sector groups that comprised the Governor's Industry Cluster Initiative. From 2005 to 2009, he served as a Governor's appointee on the first Advisory Committee of the Texas Emerging Technology Fund. Grant was the first
President and served four years on the board of the Midland Development Corporation (MDC).
Grant is a Past Chairman of the Texas Lyceum, the Texas Economic Development Council, and the Permian Basin Area Foundation. He has also been an officer and executive committee member of numerous organizations in Austin and Midland.
2020 Wynn Award Winner, Doug Henson was a key, Midland-born link in the economic development
department of the First National Bank that was led by Harry Clark. While Mr. Clark was one of the earliest Certified Industrial Development professionals in the community, Doug, also a Certified Industrial Developer, brought his local knowledge, Texas Tech educational training, and business experience to successfully attract firms to Midland.
In his role at the bank, Doug was involved in multiple local development projects. Among them, he managed the bank's small business lending program to help new entrepreneurs start and grow many businesses. He was at the center of many bank initiatives including expansion of the bank tower from eight to 24 floors, development of the Midland Hilton hotel on the site of the old Scharbauer Hotel, revitalizing Main Street between Wall Street to Illinois Ave, and putting together the "super block" property (that still exists in part) from Big Spring Street to Loraine Street between Missouri and Front.
He was integrally involved in most every economic development activity from the late 1960s into the 1980s. After leaving First National Bank of Midland, he provided vision, energy, and direction to the community as a partner with Scharbauer family members in SBC Corporation and the planning and ultimate build-out of Grassland Estates, Grand Ridge, and major commercial areas anchored by Lowes, H-E-B, Scharbauer Sports Complex, Crestview Baptist Church, Chevron, OXY, and EOG.
Doug has always worked to make Midland a better place. In addition to having served multiple times on the Board of Directors of the Midland Chamber of Commerce, Doug also served as President of the Texas Industrial Development Council, was a longtime leader of the Southern Industrial Development Council, and graduated from the three-year Economic Development Institute at the University of Oklahoma. Locally, Doug served as President of Ranchland Hills Country Club and on the boards of numerous organizations.
2022 Wynn Award Winner, Donald L. Evans was appointed as the 34th Secretary of the Commerce by President George W. Bush in 2001, where he served until 2005. He was a strong advocate for the free-enterprise system, free and fair trade agreements, and responsible corporate stewardship. To encourage job creation, Evans worked closely with President Bush to reduce taxes, open markets for American goods and services, and promote a level playing field abroad. A trusted friend and advisor for more than three decades, Evans worked on President Bush's successful Texas gubernatorial campaigns in 1994 and 1998 and served as chairman of the 2000 Bush-Cheney Presidential Campaign.
Born in Houston, Texas, in 1946, Evans attended the University of Texas at Austin, receiving a B.S. degree in mechanical engineering in 1969 and an M.B.A. in 1973. During school breaks, he worked in a Texas steel mill. In 1975, Evans moved to Midland, Texas from Houston and began his career as a "roughneck" working on oil rigs for Tom Brown, Inc., a large independent energy company. Ten years later, he took the helm of the company as CEO, continuing in that position until being tapped by the President to lead the Commerce Department. He also served as the Chairman of Energy Future Holdings Company, formerly TXU Energy, from 2007-2018, and currently he serves as Chairman of The Permian Strategic Partnership.
In 1995, Evans was appointed to the University of Texas Board of Regents; he was elected chairman in February 1997 and served two consecutive terms. Evans was also a board member of the Scleroderma Research Foundation for eight years. He was named a University of Texas Distinguished Engineering Alumnus and inducted into the University of Texas' McCombs School of Business Hall of Fame in 2002.
Currently, Evans serves as the Chairman of the Board of Visitors at MD Anderson and Chairman of the George W. Bush Foundation. Also, he is a senior partner at Quintana Capital Group and senior advisor at Energy Capital Partners. Evans has remained active in his hometown community of Midland, Texas and serves on the Midland Memorial Hospital Board of Governors. His passions in life are his faith, family, and friends. His wife, Susie, of over 50 years passed away April 19, 2021. They have two daughters, one son, and five grandchildren.